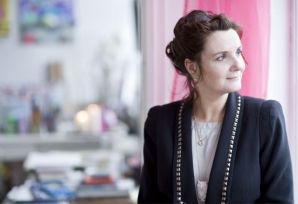 Life is considered with a bright eye and what crosses her way gets inhaled and transformed into art oases – as the international recognized Danish artist Jeanette Udall likes to call her work*.

Experiencing that every piece of art from her hand and heart is an energizer with a core of humour it makes sense.

She is like a magic transformation machine that dares letting go of control and seriousness. She is unpredictable and direct, just like her art.

No wonder people enjoying her work* tend to have strong feelings and a style of their own. To them the universe of Jeanette Uldall is an oasis, an opportunity to awake memories, arouse dreams and get away with art.

Not necessarily by understanding it, but simply by being touched by it.
Try it.